All about Angelic Brother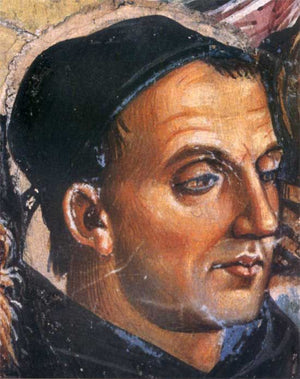 Fra Angelico (born Guido di Pietro, c. 1395 – February 18, 1455) was an Italian painter of the Early Renaissance. He was a Dominican friar, and many of his works are religious in nature. He is known for his use of bright, pure colors and his attention to detail. He is considered to be one of the greatest painters of the 15th century.
Fra Angelico was born in the small village of Vicchio, in Tuscany, Italy. He began his career as an artist in Florence, where he was heavily influenced by the work of the great Florentine painters of the time, such as Masaccio and Giotto. He later moved to Rome, where he continued to work as a painter and also served as a friar.
One of his most famous works is the fresco cycle in the Convent of San Marco in Florence, which he painted between 1438 and 1445. The frescoes depict scenes from the life of Christ and the saints, and are considered masterpieces of Renaissance art. They are known for their bright colors, intricate details, and naturalistic figures.
Fra Angelico's work had a significant impact on the development of art in the Renaissance. His use of bright colors and attention to detail influenced many other painters of the time. He was also one of the first painters to use oil paint, which allowed for greater flexibility and depth in his work.
Fra Angelico's religious paintings are considered to be some of the greatest examples of 15th-century art, influencing many other painters of his time and later, considered a major artist of the Early Renaissance. His work is also considered to be a bridge between the Gothic and Renaissance styles.
---
Leave a comment
Comments will be approved before showing up.